Court Construction have been working in Nepal building earthbag training centres and schools.
---
Our charity partner
About First Steps Himalaya
Court Construction has been supporting First Steps Himalaya (FSH) since 2015. Children in Nepal are receiving sub-standard education in dilapidated classrooms from untrained teachers. This leaves them with limited life skills, vulnerable to exploitation and very likely to be stuck in a cycle of poverty and limited opportunities.
FSH are working hard to break that cycle, and empower these children to change their future with the skills they gain through quality education.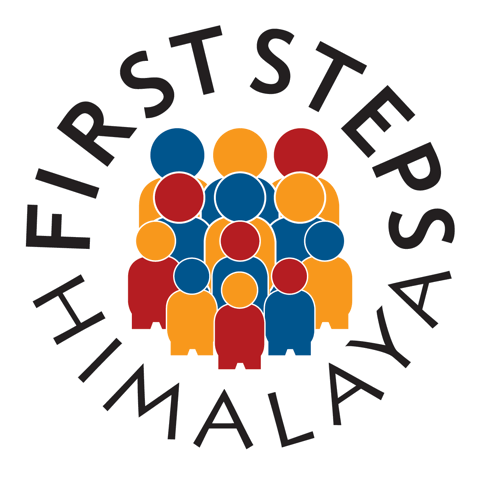 ---
New Fundraiser Quiz Night
Sat 9th Nov - Long Bay Primary School Hall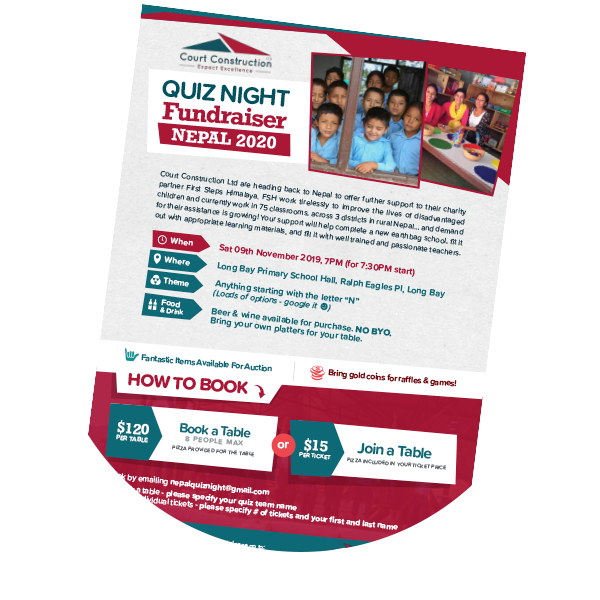 ---
Our Work In Nepal
In 2015, after raising $75k, a team of volunteers travelled to Nepal and constructed an earthbag Training Centre. Days after their return Nepal was rocked by devastating earthquakes which caused mass destruction. The training centre was one of the few buildings left standing. Later that year an additional crew returned to Nepal to help with the post quake rebuild, and work on further earthbag buildings to support FSH's work.
In 2017 an additional $70k was raised, with another team travelling to Nepal. The funds raised enabled the building of an Early Childhood Centre and a new school. The training centre, ECE and school are all fully operational and have provided teachers and students in impoverished rural areas with amazing learning spaces and resources.
In 2020, Court Construction will return for the 4th time, to continue our support for First Steps Himalayas invaluable work in Nepal – watch this space for further information on our next project!
---
See this short video about the Training Centre build
Video
---
Why do we use earthbag building techniques?
Earthbag building is well suited to community projects because they can be built simply, quickly and economically using local, natural materials. Earthbag building is also known for it's earthquake resilience, and since the devastating quakes of 2015 this method has been adopted by both local Nepali people and a wide range of aid organisations.